the girls got one of their gifts early so that mommy could use it to distract them...and it works every time!! the ask me to take pictures!! I LOVE IT!!!
Horses like apples right, so why not try apple juice?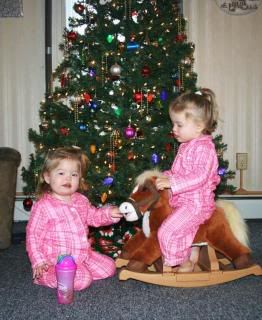 and then some fingers to go along with it!!
and then there is her fascination with books, puppy's and this brown teddy bear....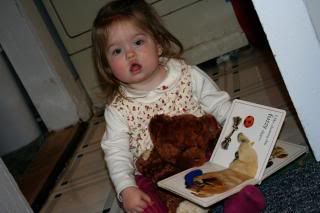 i'm so glad this cute little girl is mine!!!